Our mission Statement: "D&D Physcial Theraphy Clinic" strives to deliver the best possible services and care for our patients, always considering the patient first. Our central objective is in providing the highest standard of patient care at an international level for Day Care Rehabilitation for Chronic and Sport Injuries.
We plan to provide the best Physical Therapy and Rehabilitation to all ages. Our care will encompass the present problems as well as the injury prevention measures. Our services will remain cost-effective and available to people from all backgrounds. Our main goal is to guarantee optimal care while adapting to the needs and satisfaction of our clients. We Take Pride in Taking Care.
We plan to provide flexible times for their patients to cater for the demanding work schedules of our patients. It is planned to work late evenings and Weekends.
More Information
We specialise in the treatment of either acute or long term pain conditions, like but not limited to the following:
• Low Back Pain Neck Pain/ Acute Discogenic pain/ Sciatica
• Joint / Facet Pains or sprains
• Arthritis / Frozen shoulder
• Muscular pain or strains/Sport Injuries
• Osteoporotic Pain
• After joint replacement surgery or fractures (with a cast on)
• General Aches & Pains
• Falls / loss of confidence in walking
Our Team
Damian Wilkowski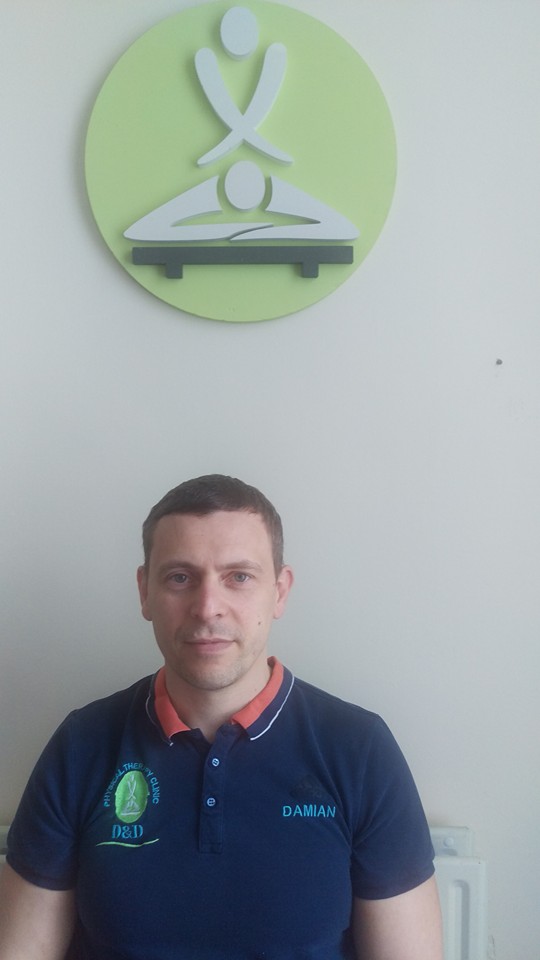 Damian is a Native of Poland he moved to Ireland in 2005.Damian studied as a physiotherapist in Poland in 1999 where he worked in many hospitals and ran a very successful private practice. He set up Energy medicine physical therapy clinic in Clonmel/Kilkkeny for many years.Damian studied Neuromuscular Physical Therapy in Ireland in 2010 and studied Trigger point Dry needling and Fsm. Damian has worked with many sporting teams such as Clonmel Town, Kilsheelan GAA, Wilderness fc. Damian joined forces with David and opened up D&D IN 2013 TO DATE
0857451458
David Murphy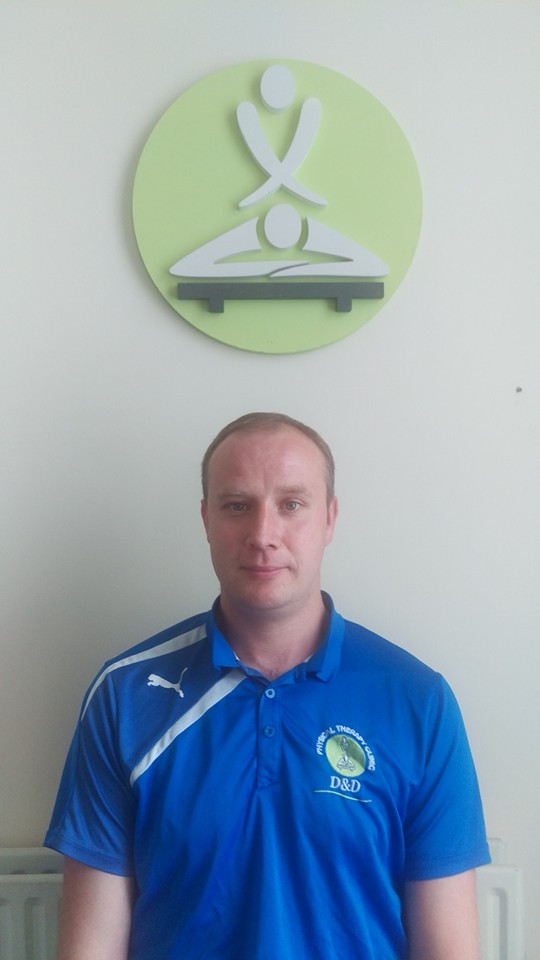 Started work in D&D Physical Therapy in 2013, David has worked with many sporting teams such as Waterford minor hurling team in 2012, he has also worked with St Saviours Gaa, Kilsheelan GAA , waterford comagie all Ireland winning team in 2015 where he continues to work with them. David has a Diploma in Holistic Massage and went on to study Neuromuscular Physical Therapy with the NTC in 2012,David also studied Dry Needling and Frequency Specific Microcurrent .David has also completed a manipulative Therapy course with IIPT IN CORK.
0863330404